Ethno-bamboo Approaches to the Pala'wan in the Mangrove Area of Palawan Island, the Philippines
Keywords:
Ethnobotany, Bambusa blumeana, Insular Southeast Asia, material culture, bamboo utilization
Abstract
Bamboo is an important resource in Southeast Asia, which is a hotspot of bamboo species diversity globally, and has historically contributed to livelihoods in various environments. Subsistence livelihoods are still widely found in Southeast Asia, especially in isolated villages, and various kinds of plant resources, including bamboo, support local livelihoods. Understanding the relationship between human society and plants is important to understand the historical process of expansion and adaptation of human society in Southeast Asia; however, despite its importance, information on bamboo utilization remains limited. A field survey was conducted in a village located in the mangrove area of Palawan Island, the Philippines. The residents were the Pala'wan. Data was obtained through participatory observation and interview survey to at least 30 villagers. In the village, 10 bamboo species, both wild and cultivated, were utilized for various purposes, with a large and specific demand for bamboo of cultivated species. These species are medium to large in size, and some are distributed widely both in mainland and insular Southeast Asia. These bamboo species are considered to have been brought by Southeast Asian people along with other useful plants and have adapted to the new environment. To understand the long-term relationship between Asian people and plants, it is necessary to consider bamboo, and multidisciplinary integration of knowledge, which can be called as the "ethno-bamboo approach," can uncover new aspects of this relationship.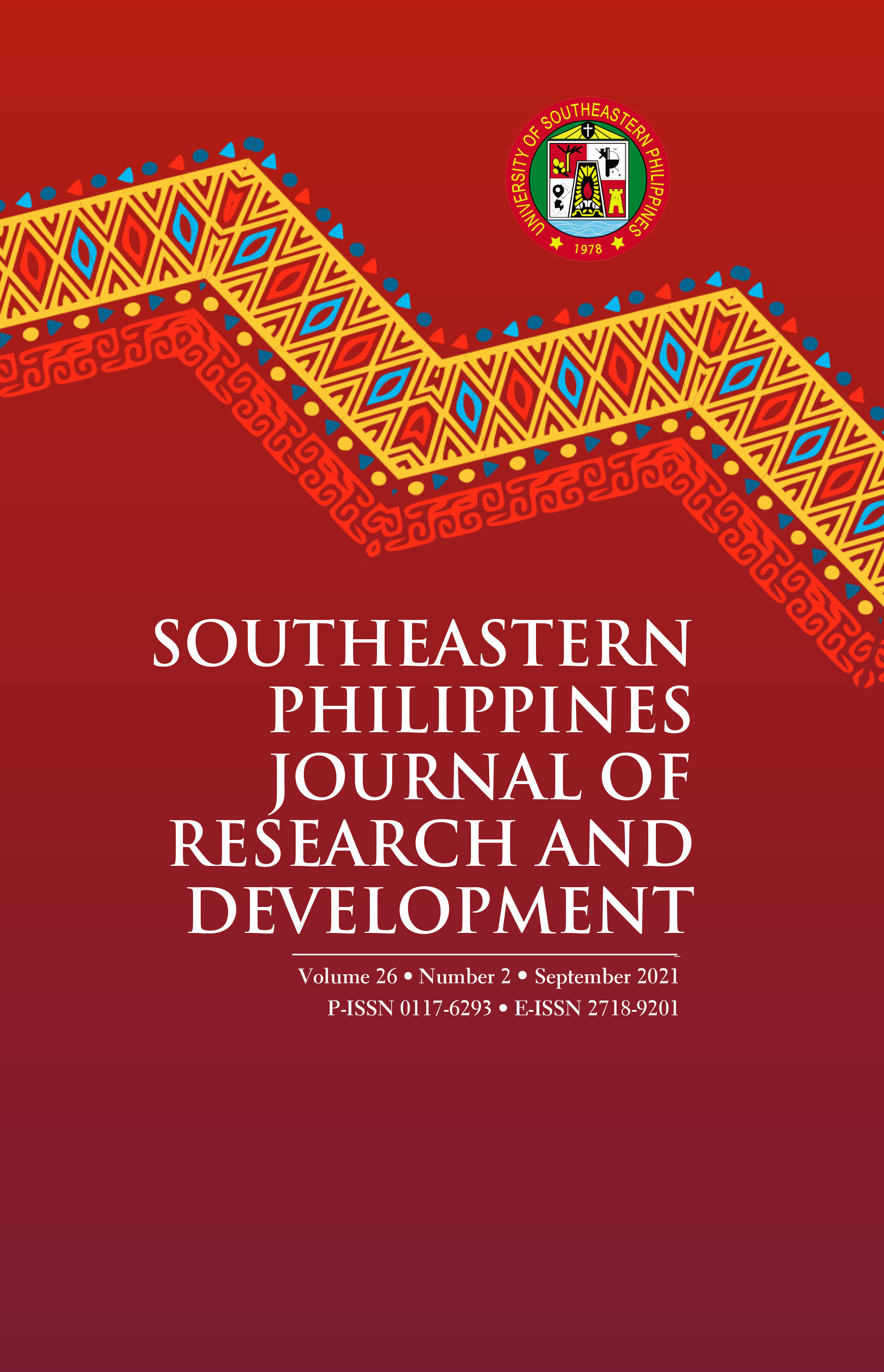 How to Cite
Hirota, I., & Tsuji, T. (2021). Ethno-bamboo Approaches to the Pala'wan in the Mangrove Area of Palawan Island, the Philippines. Southeastern Philippines Journal of Research and Development, 26(2), 47-62. https://doi.org/10.53899/spjrd.v26i2.153