Growth Response of Abaca (Musa textilis Nee) in Abandoned Mine Soil Amended with Oil Palm Residues
Keywords:
degraded soil, organic amendments, oil palm residues, soil rehabilitation, recycling
Abstract
The mining industry is one of the leading sectors providing economic benefit to the community. However, mining minerals inevitably affect the ecosystem function of the land, thereby reducing ecological services provided to mankind. Soil remediation is done to restore ecological integrity while mitigating degradation processes. Thus, this study was conducted to determine the chemical properties of abandoned mine soil and to determine the effects of oil palm residues on the growth performance of abaca (Hybrid 7) grown in mined soil under nursery conditions. This study was arranged in a completely randomized design (CRD) with five treatments and four replications, namely, T1 - Mined Soil Alone, T2 - Garden Soil Alone, T3 - Mined soil + Oil Palm Sludge, T4 - Mined Soil + Oil Palm Empty Fruit Bunch (EFB) Biochar, T5 – Mined Soil + Oil Palm Vermicast. Chemical analysis of mined soil revealed extreme acidic soil condition, low organic matter, CEC, N, K, and high P content relative to soil nutrient sufficiency criteria. Mined soil contained 0.347 mg/kg Cd and 0.230 mg/kg Pb which are within the tolerable limit of 2.00 mg/ kg for Cd and 300 mg/kg (Pb), respectively. Application of oil palm residues in mined soil can significantly improve the morphology and dry matter yield performance of hybrid 7 abaca seedlings. Plants grown in mined soil amended with oil palm residues were taller, larger pseudostem girth with more and bigger functional leaves, and had a higher survival rate compared to those grown in soil derived from the abandoned mining area. Abaca plants grown with amendments had accumulated higher dry matter. Oil palm residues particularly vermicast has greater potential as soil amendment under degraded mined in Mawab, Davao de Oro.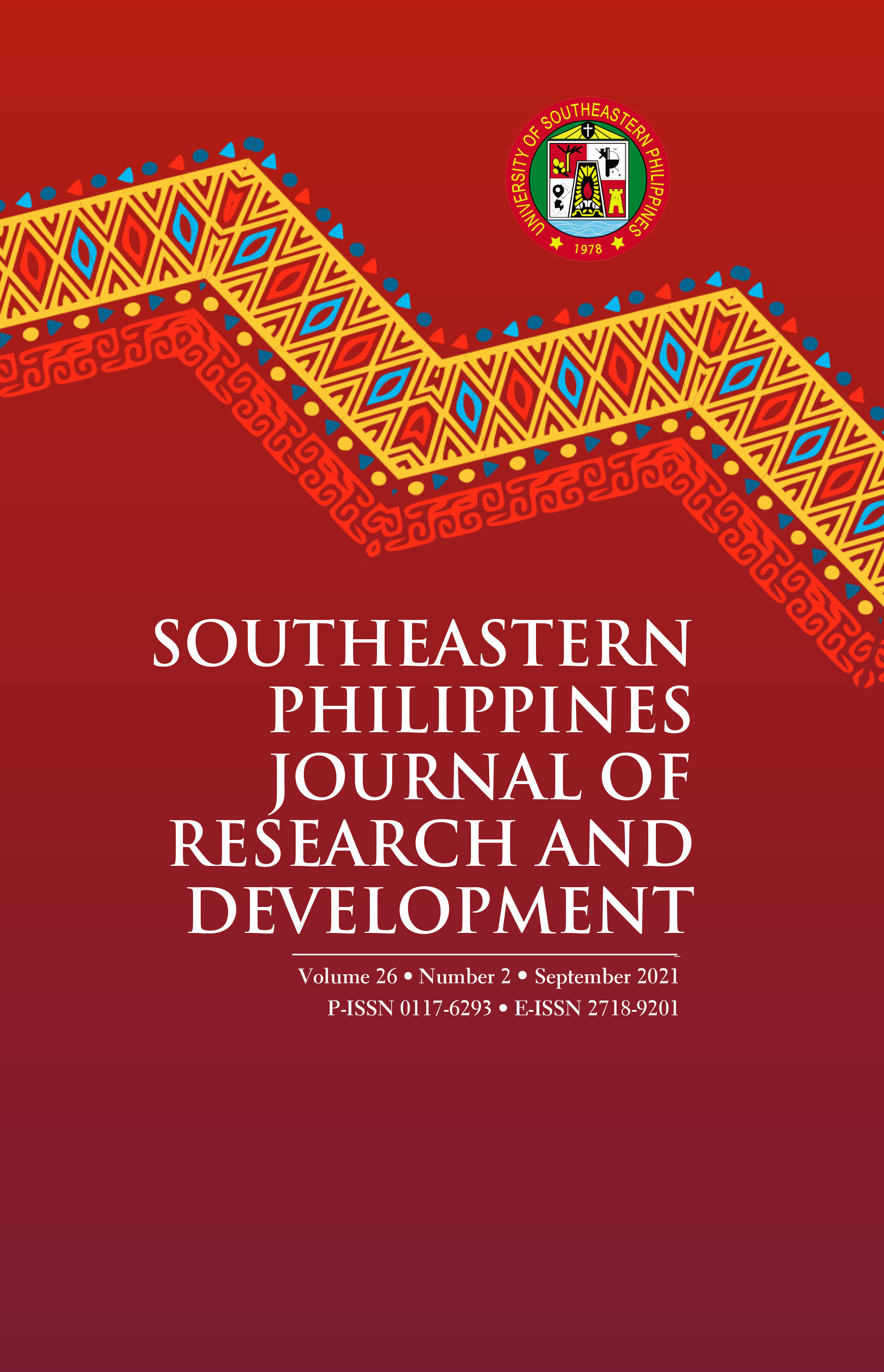 How to Cite
Mangmang, M., & Cozo, K. (2021). Growth Response of Abaca (Musa textilis Nee) in Abandoned Mine Soil Amended with Oil Palm Residues. Southeastern Philippines Journal of Research and Development, 26(2), 23-46. https://doi.org/10.53899/spjrd.v26i2.158